In 2017, Pink Ribbon Breakfast is helping to fund research into metastatic breast cancer.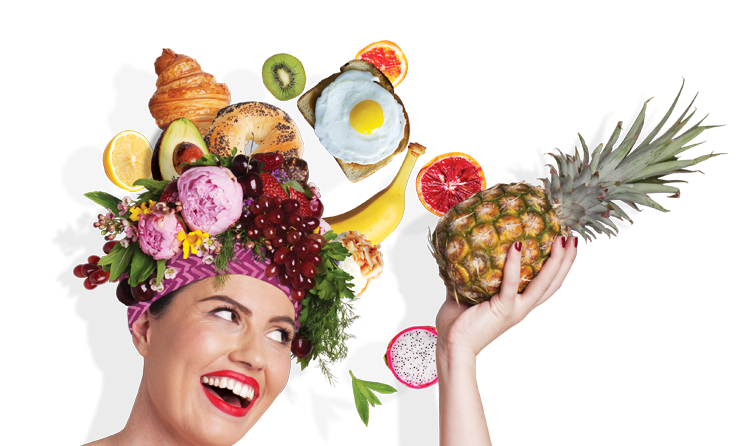 What is metastatic breast cancer?
Metastatic breast cancer occurs when cancer cells spread beyond the breast and become tumours in vital organs,
such as the lungs, bones, liver and brain.
Towards zero deaths
The National Breast Cancer Foundation invests in breast cancer research -in 2017, 50% of funded research projects focus on metastatic breast cancer - each has the potential to bring us closer to zero deaths from breast cancer by 2030.
Your support is needed...
Detection
New tools and tests with the ability to detect returning cancer early can help currently available treatments work more effectively.
Immunothearapy
This cutting-edge area of research aims to switch on the immune system's ability to see and kill cancer cells in the body.
Targeted treatments
Specific treatments for the metastatic stage of the disease are a research priority and are urgently needed.
The more you raise, the bigger your impact
$500
Could support a clinical trial on how exercise and healthy diet can improve the wellbeing and quality of life of women with metastatic breast cancer.
$1,000
Could help fund state-of-the-art imaging technology that can see where tumours have spread, giving women more certainty about their diagnosis and treatment.
$5,000
Could help fund research into why some breast cancers become resistant to treatment to improve treatment options for Australian women.
$10,000
Could help researchers discover an important biomarker for metastatic breast cancer, which could lead to more targeted treatments where women experience less harsh side effects.
Who are you helping to fund?
NBCF has a number of ground breaking research projects focusing on the prevention of breast cancer. Here are just a few...
Dr Kylie Wagstaff
Monash University
Dr Wagstaff's research project is focusing on early detection of metastatic breast cancer and aims to find a specific biomarker that differentiates healthy cells from cancer cells.

Current treatments for metastatic breast cancer are initially effective at killing cancer cells, but are very toxic and also attack some healthy cells, causing unpleasant side effects. Finding a specific biomarker would lead to easier and more accurate detection of metastatic breast cancer and aid the development of treatments that recognise and target only cancer cells.
Associate Professor Claudine Bonder
Centre for Cancer Biology
For breast cancer to grow and spread, the tumour needs to tap into the blood supply for access to oxygen and nutrients. Aggressive breast cancers do this very effectively.

The project is looking to block a specific growth factor which is involved in the blood vessel development. If successful, we may be able to repurpose a drug that is for better management of metastatic breast cancer.
Professor Meera Agar
University of Technology Sydney
Women with breast cancer often have additional physical and psychological stresses to cope with during their treatment, many of which are preventable. Two thirds of those in hospital with advanced metastatic breast cancer will have an episode of delirium, which can be very distressing to them and their families.

Professor Meera Agar is running a trial to collect data on the benefits of methods to avoid delirium episodes and improving the quality of life of metastatic breast cancer patients and their families.
About National Breast Cancer Foundation
The National Breast Cancer Foundation (NBCF) is the only national body that funds life-changing breast cancer research with money raised entirely by the Australian public. Breast cancer is the most common life-threatening cancer facing Australian women, with approximately eight women dying from the disease each day ?others, sisters, wives, daughters and friends.
Research is the only way to prevent deaths, and improve how breast cancer is diagnosed, managed and treated. By funding only world-class research, NBCF is working towards a goal of zero deaths from breast cancer by 2030.